The National Broadband Network (NBN) is a project funded by the Federal Government of Australia to upgrade and equip all country areas with very instant and dependable internet connection for swift communication.
The NBN is designed to connect Australian homes and businesses by replacing older, outdated infrastructure with new, boosted and superfast connections. With internet access becoming so central to our work and personal lives, it makes sense to build a more robust and faster broadband network.
The National Broadband Network (NBN) with this network uses various technologies to connect homes and businesses nationwide. More broadly than a single technological system, the NBN features new fibre-optic cables, surviving copper wires, satellite services, and WiFi networks.
In the past, businesses had used separate individual providers, separate billing structures, and different technologies for their phone and internet services in the office. The NBN uses a single digital data service to connect both the phone system and the internet.
How Do I Connect My Phone System To The NBN?
The NBN network's availability in your location is all you need to connect yourself to the network after picking a provider and choosing a plan. However, the network is owned and built by NBN.Co, you'll be purchasing access to it from a third party internet vendor firms like Spin Tel, Superloop, Belong, Tangerine Telecom, or Vodafone.
You will need to request your service provider to switch you over to your new plan or package.
If connections are available for your premises, you'll already have gotten a correspondence from NBN Company notifying you of this fact.
The connection of your premises to the NBN network is entirely free, as it is already fully paid for by the government. However, you may have to pay for a modem while subscribing for your preferred plan.
The technology type you'll be connecting with will also be stated in the NBN correspondence. This is because seven different types of technology make up the National Broadband Network. Your exact operation method can vary depending on which technology exists in your location, but eventually, you'll be connected to the same network as everyone else.
Here are the available NBN connection types and the projected number of how many Australian homes and businesses are likely to use them.
NBN Co has decided on the particulars of the roll-out based on which technology works best at each address, and as such, no one gets to choose what type of technology is used to connect their location to the NBN.
After you've subscribed to a plan, your NBN service provider will set a particular day and timeframe within which the installation will affect. You have to be organized because there may be a short downtime between switching off your ADSL and switching on your NBN.
Type Of VoIP Phone System.
You may need to get new equipment and upgrade your old phone system to work with digital data.
In buying a new phone system, there is the choice between a cloud-based solution and a traditional on-premise or onsite phone system. Old analogue devices are not attuned with the NBN without using an analogue telephone adapter (ATA). This technology is a cheaper and workable device in upgrading existing equipment to becoming IP enabled.
There are two main types of NBN Phone Systems, namely:
Hosted or Cloud-based or Virtual phone system; and
On-premises or Onsite phone systems
Hosted or Cloud-based or Virtual VoIP Phones Systems
Firstly, with these systems, there is no PBX box in your office, everything is hosted by your provider and safely stored on the cloud. The only hardware required is IP-enabled phones. So you get to save space from the big PBX box, worry less about safety and maintenance, and save money from technician's or expert's visits that are compulsory with an on-premise system.
Every single feature that is on the on-premise system can also be found on Cloud-based or Hosted VoIP Phone Systems and even more. Another good news is that these features can be updated, upgraded and altered without a technician's help, i.e. automatically.
Here's a visual comparison of cloud-based phone system and traditional on-site phone system:
You need to call your provider, and it is done instantly. Don't use a service provider that will bill you for every feature, get or find the best provider and you will get a lot of free features every month.
Perhaps you get a new staff or connect someone to your system, working from another location, just getting a handset or phone and ensuring it has a good internet connection. They are already connected to your phone system. This makes scalability less stressful.
A third reason to use Hosted VoIP systems is to optimize features, i.e., reduce or eliminate redundancy. To have a redundancy plan on Cloud-based or Hosted VoIP phones systems is much more practical and inexpensive.
This is simply because your systems are now cloud-based. As stated earlier on, to change features is now easy. For example, you want to change call forwarding features, and call diversion all you need to do is call your provider and explain, and pronto it is done.
Most remote locations businesses will not want to rely on internet infrastructure for all of their communications because of poor internet connectivity. This is due to connections having more than 70ms ping and jitter, raising latency and stability problems. While bad interferences to NBN services are isolated cases, technical issues are an unending and real problem.
Many remote locations in Australia face technological challenges because fibre optic cables are not sufficiently available, and in some places, they are installed to the node. While virtual systems are easily installed, managed, upgraded and maintained than onsite systems, not every business wants to depend on the internet for their everyday voice communications.
On-premise Phone Systems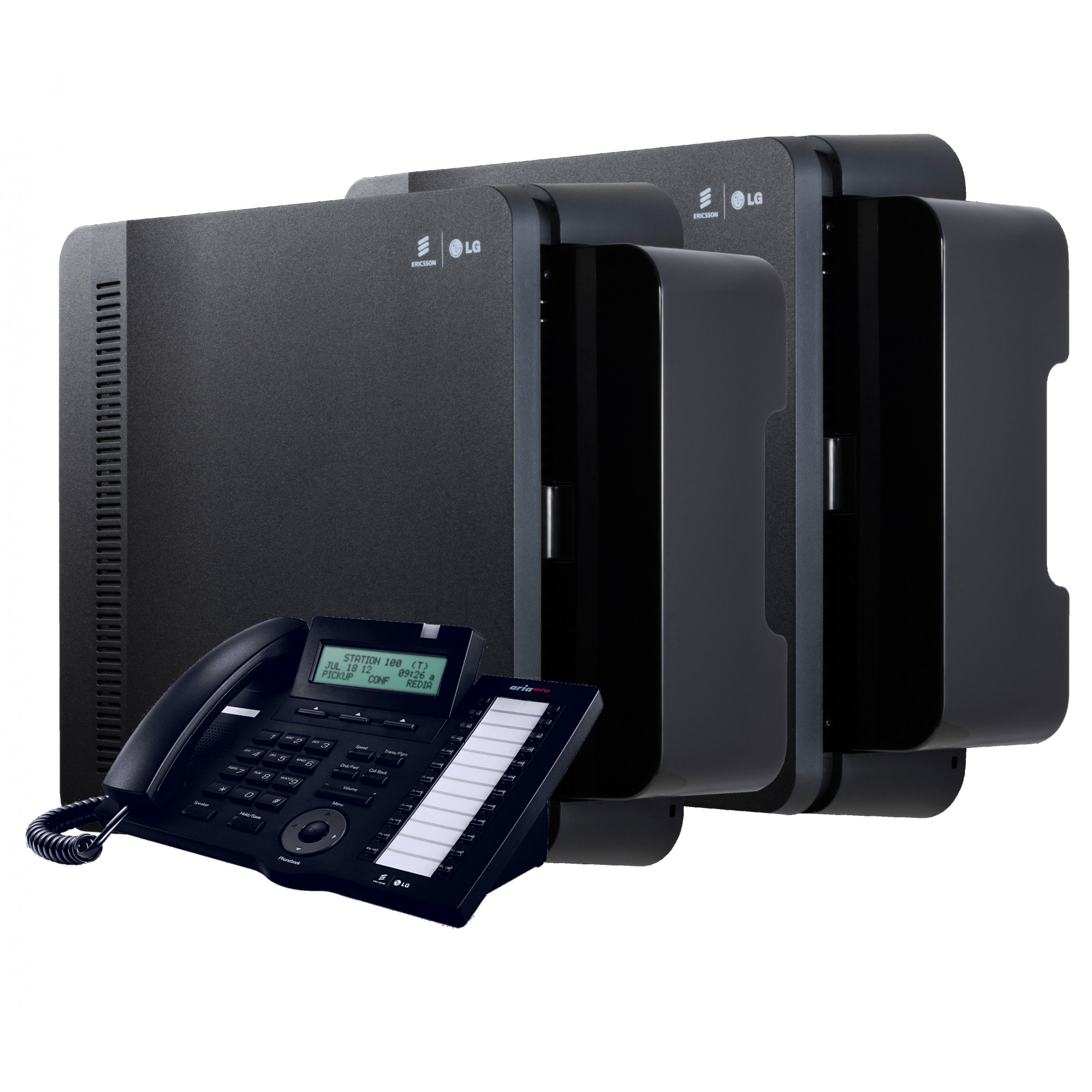 On-premise also called onsite phone systems to use traditional telephony infrastructure (POTS) is where a large box must be placed in your office. It is your responsibility for the safekeeping and maintenance and updating features on your phone systems.
On-Premise PBX systems that make use of the public phone network cannot work with VoIP the way it is because the traditional On-Premise PBX systems can only send and receive analogue information.
But if it has IP functionality, it will be able to work with digital signals, and this function would have to be enabled which would need a technician's effort and the purchase of some new hardware. An IP PBX would be placed in the business or organization's premises, with PRI set of communication protocols used to connect and communicate with the outside world.
While on-premise phone systems may not be so reliant on internet speeds and reliable data connections, the use of different protocols for voice and data exchange can be hard to manage or maintain.
The factors that make for your business phones are based mainly on individual tastes and needs, geographical location, business size, complexity, and the desire to create an outstanding phone solution for the future.
Cloud-based Or Hosted Versus On-premise Or Onsite Phone Systems
Irrespective of the phone system you may choose to adopt and deploy; they each have advantages and disadvantages associated with each approach. While virtual/ hosted phone systems may not be suitable for everyone, they offer some significant benefits for price and ease of use.
With more VoIP providers offering packages or solutions to virtual or hosted phone systems, the customers are spoilt for choice. The third-party service providers often try to outdo each other by providing attractive features on their packages to encourage or entice customers. These tactics include lower call charges.
Another advantage is the absence of unwieldy hardware and equipment and installing updates from customer's dashboard or automatically.
Even with other phone systems becoming more popular amongst the Australian populace, there is still market share for onsite or on-premises systems. In some locations, sloppy NBN infrastructure has causes of concern for many businesses, many of whom have chosen to stick with traditional phone systems that they trust.
Most Australian businesses decide on a hosted solution when buying phones, with onsite systems being viewed as bulkier and more primitive than Virtual solutions. It is estimated that 97% of businesses in Australia would switch over to a VoIP phone system by the year 2021.
Analogue Telephone Adaptors As A Cheap Alternative
An analogue telephone adaptor gives Australian businesses a cheap option to upgrade their present phone system. An ATA is a feasible technology piece that can easily be installed and used to convert analogue data to digital data. ATA devices' main benefits are discounted price, with many Australian SBMs often deciding to deploy this technology as they transition towards a hosted or onsite phone system.
How Fast Is The NBN?
NBN plans are offered on four different internet speed levels with a further two provided to customers based on fibre to the building and fibre to the node.
NBN speeds
| | | |
| --- | --- | --- |
| Speed Grade | Off-Peak Speed | Peak Speed |
| NBN 12 (Basic 1) | 12Mbps | 7Mbps |
| NBN 25 (Basic 2) | 25Mbps | 15Mbps |
| NBN 50 (Standard) | 50Mbps | 30Mbps |
| NBN 100 (Fast) | 100Mbps | 60Mbps |
| NBN 250 (Ultrafast) | 250Mbps | 215Mbps |
| NBN 1000 (High-speed) | 1000Mbps | 250Mbps |
The NBN 100 and above are reserved for business needs to minimize disruptions and drags to their communications speed.